Functional diagnostic nutrition
Lab Testing Opportunities
metabolic health COACHING
PLANT MEDICINE INTEGRATION
One-on-One Personal Training
MOVEMENT & MOBILITY ASSESSMENT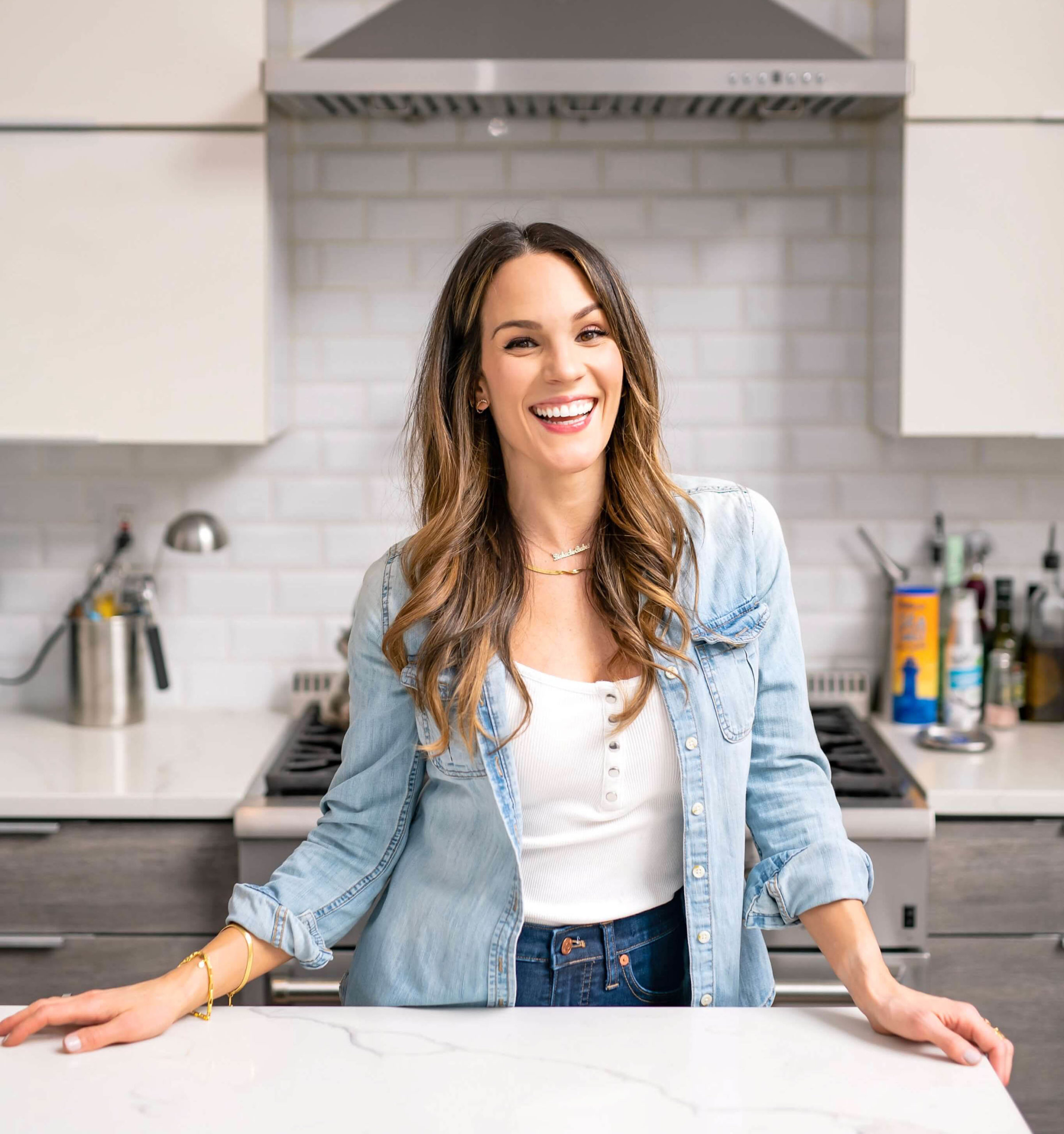 FUNCTIONAL DIAGNOSTIC NUTRITION
FUNCTIONAL DIAGNOSTIC NUTRITION™
Functional Diagnostic Nutrition (FDN) is a type of investigative work that seeks to identify underlying causes of disease instead of treating symptoms. Using functional labwork and the D.R.E.S.S. Protocol, we can identify healing opportunities to revitalize your hormones, energy, longevity and athletic performance.
Designed to rebuild health from the ground up, your journey will be personalized and curated JUST FOR YOU.
We begin by taking a thorough health history and 1-1 consultation to evaluate personal needs and goals, then create a health-coaching projection including a personalized lab work plan, lifestyle modifications and nutritional opportunities.
LAB TESTING OPPORTUNITIES
Functional Blood Chemistry
Understanding individualized biochemistry and how to effectively correct and optimize brain function through advanced nutrients is essential to optimized health. Regardless of if you suffer from a mental or emotional condition, or if you are just upgrading biochemistry to be the best you can be, functional blood chemistry is the most powerful place to begin.
Customized metabolic panels through DHA Labs is used to identify healing opportunities and essential nutritional needs.
SAMPLE PANELS:
Male Wellness Panel – ($127 retail price) – CBC w/Diff & Platelet, CMP 14, LDH, GGT, Iron & TIBC, Lipid Panel, Insulin, Leptin, Testosterone Free & Total
Female Wellness Panel – ($111 retail price) – CBC w/Diff & Platelet, CMP 14, LDH, GGT, Iron & TIBC, Lipid Panel, Estradiol, Progesterone, Total Testosterone, Leptin
Heart Wellness Panel – ($124 retail price) – CBC w/Diff & Platelet, CMP 14, LDH, GGT, Iron & TIBC, Lipid Panel, Vitamin D Hydroxy 25, Lipoprotein (a), Insulin, Hemoglobin A1C
Energy Wellness Panel – ($199 retail price) – CBC w/Diff & Platelet, CMP 14, LDH, GGT, Iron & TIBC, Cortisol, ACTH, TSH, T4 free Direct, T3 Free, T3 Reverse, MSH, TGF-Beta 1 – 8OHdG marker add on available via urine for this panel one $99
cortisol / stress / hpa axis
Feeling tired? Stressed? Or just "not like yourself"? Hormonal problems are extremely common these days, but not normal!
DUTCH Testing is the most advanced hormone test for functional and integrative medical practitioners, especially when monitoring (b)HRT. Precision Analytical is a CLIA certified laboratory run by a small team of dedicated scientists with combined experience of over 50 years in performing laboratory tests and developing novel testing methods. PA uses the most accurate method available (LC-MS/MS and GC-MS/MS) and is used by thousands of healthcare providers and their patients all over the world.
TESTING OPTIONS:
DUTCH COMPLETE: A comprehensive assessment of sex and adrenal hormones and their metabolites. Includes the daily, free cortisol pattern, organic acids, melatonin (6-OHMS), and 8-OHdG.
The DUTCH Plus: adds salivary measurements of the Cortisol Awakening Response (CAR) to the DUTCH Complete™ to bring another important piece of the HPA axis into focus.
DUTCH CYCLE MAPPING: maps the progesterone and estrogen pattern throughout the menstrual cycle. It provides the full picture of a woman's cycle to answer important questions for patients with month-long symptoms, infertility and PCOS. Nine (9) targeted estrogen and progesterone measurements taken throughout the cycle to characterize the follicular, ovulatory and luteal phases.
Neurotransmitters
Are you struggling with depression, anxiety, ADHD, insomnia, weight issues, fibromyalgia, memory impairment, migraines, or other cognitive issues?
A neurotransmitter imbalance is an underlying cause for the improper functioning of the communication system of the body. Testing may identify the underlying neurochemical imbalances that affect mental disorders.
Neurogistics provides targeted neurotransmitter testing and personalized Wellness Programs, created by experienced clinicians, to provide natural balance and well-being.
MARKERS ON THIS TEST:
Serotonin
Dopamine
Norepinephrine
Epinephrine
GABA
Glutamate
Histamine
Creatinine
Organic Acids
Organic Acids Testing (OAT)
The Great Plains Organic Acids Test (OAT) provides insight into the body's cellular metabolic processes. Organic acids are metabolic intermediates that are produced in pathways of central energy production, detoxification, neurotransmitter breakdown, or intestinal microbial activity. Marked accumulation of specific organic acids detected in urine often signals a metabolic inhibition or block. The metabolic block may be due to a nutrient deficiency, an inherited enzyme deficit, toxic build-up or drug effect. Several of the biomarkers are markers of intestinal bacterial or yeast overgrowth.
MARKERS INCLUDED ON THIS TEST:
INTESTINAL MICROBIAL OVERGROWTH
OXALATE METABOLITES
GLYCOLYTIC CYCLE METABOLITES
MITOCHONDRIAL MARKERS – KREBS CYCLE METABOLITES
MITOCHONDRIAL MARKERS – AMINO ACID METABOLITES
NEUROTRANSMITTER METABOLISM MARKERS
PYRIMIDINE METABOLITES – FOLATE METABOLISM
KETONE AND FATTY ACID OXIDATION
NUTRITIONAL MARKERS
INDICATORS OF DETOXIFICATION
AMINO ACID METABOLITES
MINERAL METABOLISM
Heavy Metal Toxicity
HTMA (Hair, Tissue, Mineral Analysis) The Analytical Research Labs HTMA (Profile 1) provides insight on mineral and toxic metal levels and how well the body is able to currently excrete toxic metals.
MARKERS INCLUDED ON THIS TEST:
Calcium, Magnesium, Sodium, Potassium, Iron, Copper, Manganese, Zinc, Chromium, Selenium, Phosphorus, Nickel, Cobalt, Molybdenum, Lithium, Boron, Lead, Mercury, Cadmium, Arsenic, Aluminum.
Provides a basic Multi-Element Laboratory Assay reporting the patient test results for macro and micro minerals, toxic metals and significant ratios. A chart is provided that identifies the patient/client information and graphically illustrates the test results.
GI MAP STOOL TEST
Pathogen Stool Test
Are you struggling with gut distress? Symptoms such as bloating, gas, indigestion, constipation, diarrhea or abdominal pain? Digestive tract infections and dysbiosis create chaos in the gut and lead to a myriad of symptoms in the gut and the rest of the body. Ever heard of the gut-brain connection or experienced brain fog and fatigue? They are intimately connected!
Gut issues affect the entire body, especially the functioning of the brain! This test can identify and recover the presence of gastrointestinal organisms such as gut infections, inflammation and poor absorption of nutrients.
The Diagnostic Solutions Laboratory GI Microbial Assay Plus ("GI-MAP") includes markers for gluten sensitivity (anti-gliadin IgA), inflammation in the gut (calprotectin), immunity in the gut (SIgA), pancreatic enzyme sufficiency (elastase), and occult blood. It also looks for the presence of pathogens – including H Pylori and other bacteria, parasites, worms and viruses – in the gastrointestinal tract.
TESTING MARKERS:
Bacterial pathogens
Parasitic pathogens
Viral pathogens
H Pylori
normal Bacterial Flora
opportunistic Bacteria
AutoImmune Triggers
Fungi/Yeast
Viruses
Worms
Antibiotic Resistance Genes
METABOLIC HEALTH: GLUCOSE OPTIMIZATION
Metabolic Health IS Health!
Diabetes is the 7th leading cause of death in America, 1 in 3 Americans have pre-diabetes (insulin resistance), and 1 in 10 have diabetes.
Continuous Glucose Monitoring is perhaps the best way to identify and integrate metabolic opportunities to optimize health, because it monitors your body's physiological response to daily choices and behaviors – think of it as a truth detector for your health journey!
Prevention is not only possible, it's probably. By addressing real-time glucose data, paired with Functional Blood Chemistry and subjective tracking, we determine the best nutrition, exercise and lifestyle plan for YOU.
PLANT MEDICINE PREP & INTEGRATION
Perhaps you've heard rumblings of integrating plant medicines for supporting mental health, productivity, creativity and better brain health, or as a more natural alternative to pharmaceuticals.
There is no one-size-fits all protocol, which is why responsible and safe preparation and integration is integral when incorporating these medicines into a nutrition and lifestyle protocol.
On a neurochemical level, plant medicines stimulate neuroplasticity (the ability of brain to adapt and grow), boost creativity, enhance problem-solving capacity, and seed highly favorable conditions for effecting behavioral change!
When we engage in a supported prep & integration journey, the benefits and progress are profound and lasting.
One-on-One Training
As a C.H.E.K. Exercise Coach, I use a holistic and corrective exercise approach to creating a stronger, more functional body specific to your work environment and overall lifestyle.
Using functional and measurable assessment tools we can evaluate functional deficits and imbalances in the core musculature, reduce physiological load, balance autonomic nervous system, and optimize posture to increase overall wellness.
C.H.E.K. Assessment
Designed to assess essential and primal movement patterns that you encounter in your everyday life. Static and dynamic measurements are taken to evaluate posture, joint restrictions, muscular imbalances and faulty movement patterns.
This information is invaluable when addressing pain and injuries as well as creating a workout program for your unique body!
Lauren is more than a trainer. I was fortunate to have her as my nutritionist when I was looking to shed some post-baby fat. Coming from a healthcare background, I was skeptical about her methods but they worked! With a fitness regimen, I lost 10 lbs and reshaped my body. Fitness is truly her passion and it shows in how she approaches her clients. She has a keen eye for imbalances and has helped me tremendously on some specific functional goals I've been working on such as my posture and push ups. She has been trained in many methods and can provide variety so that you don't get bored. Most of all, she has a beautiful heart and will take your goals seriously!!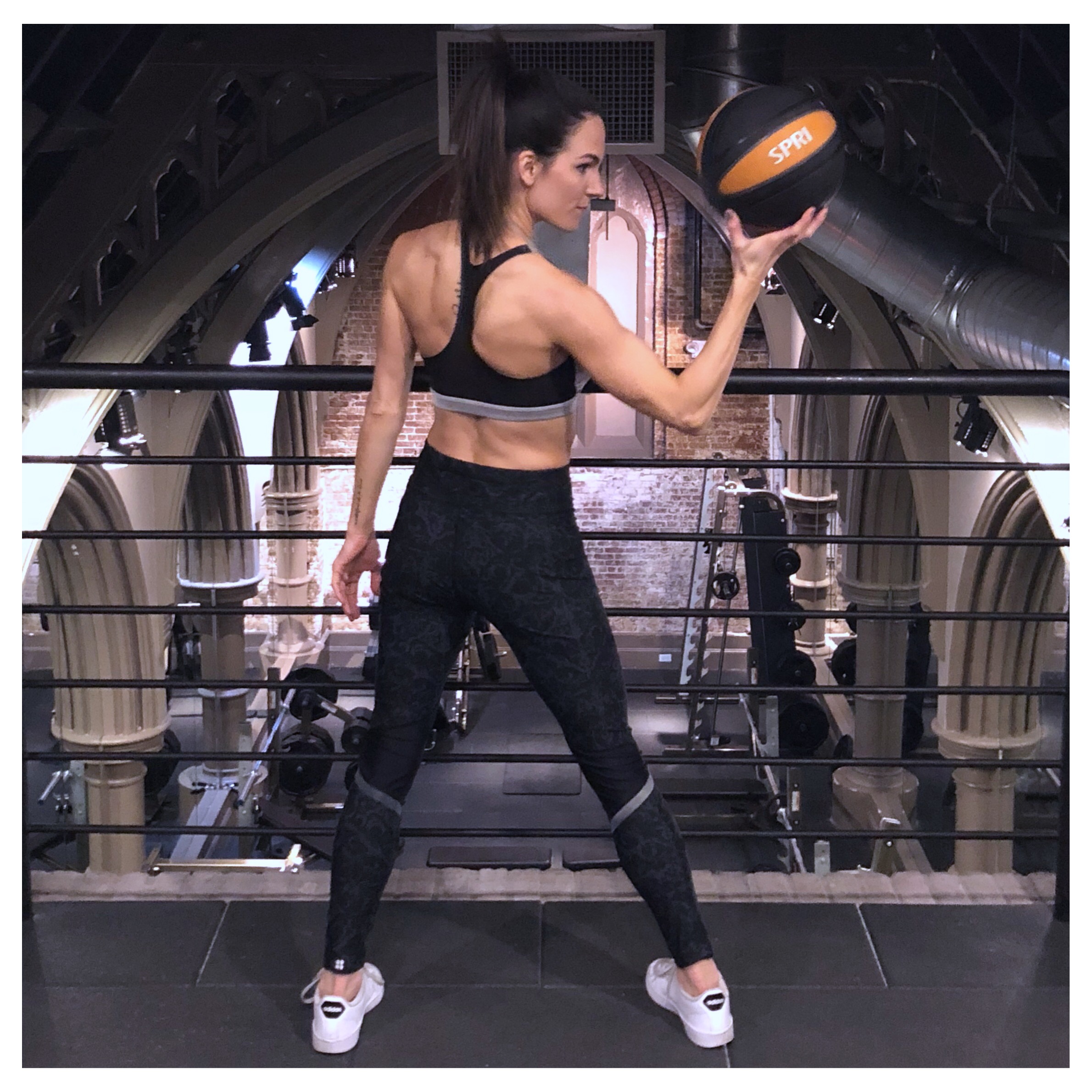 Get in Touch
Fill out this form and I'll be in touch to schedule your free consultation.